Safe.  Private.  Convenient.  Secure.
Meet from anywhere!  Enjoy Online Counseling therapy which is very flexible and affordable virtual  counseling.  You can opt for phone appointments or use our HIPAA certified tele health platform to have a virtual face-to-face appointment with Licensed Associate Counselor  Lisa Schmidt, MS, LPC.  Virtual counseling for mental or behavioral health conditions is available to Arizona residents only.
Looking for nutrition / weight loss counseling and you are located outside of Arizona?  Check out My Mindful Nutritionist for support or contact me for a 15 minute phone consultation today.
I am prepared to meet your needs if you are interested in social distancing and/ getting care while minimizing your outside contact.  If you live in an underserved, remote area I can also help you from any part of Arizona.  Online counseling  allows flexibility with your scheduling, such as on your break or lunch, or even after dinner or on the weekends.  Limiting commuting to an office saves you time, too.  It is safe, HIPAA compliant, and effective.
Clients enjoy saving tons of time driving to the office.  Clients avoid contact and stay safe during COVID 19.  Clients feel more relaxed in their own home setting.
Online Behavioral Counseling Therapy Options/Arizona Residents Only
Pricing
Initial/intake Assessment session fee for services is $250
Subsequent sessions are 50 minutes long and $175 (including counseling, individual skills training, therapist or client consultation). Longer or shorter sessions are billed as follows:

up to 29 min – $125.00
30-59 min – $175.00
60-74 min – $187.50
75-89 min – $230.00
90-120 min – $275.00
Insurance plans accepted:  Aetna, Blue Shield AZ, Magellan, Vital Life Work, Honor Health, LYRA.
Open Path clients: your fee will be disclosed / agreed upon at your initial session; it will be between $30 and $60 per counseling hour; reviewed quarterly.  Sliding scale rates are only available for Open Path Clients; please go to openpathcolllective.org for terms and eligibility for sliding scale rates.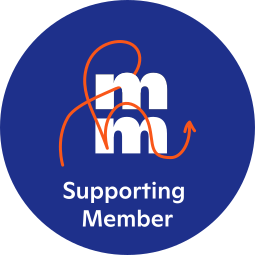 ---
Interested in learning more about online counseling therapy?  Let's talk- Set up your FREE 15-Minute Consultation

here

!
---
You may have questions about whether online counseling therapy, also called Telehealth is right for you.
What is Telehealth? According to WebMD, telehealth is simply using digital information and communication technologies, such as computers and mobile devices, to manage your health and well-being.
Can my insurance be used for telehealth?
At this time, all insurance companies are covering telehealth.  We can provide you with a superbill to submit to your insurance for reimbursement.  Our billing department can assist you or even submit your claim for a small fee. Please note, payments are not guaranteed and it is your responsibility to communicate with your insurance on coverage for this services.
Is the telehealth platform used HIPAA compliant and secure?
Yes!  We use a company that has secured communication and video conferencing.  You can rest easy that your personal health information (PHI) is safe.
Do I have to use video or can I just do a phone call?
We are equipped to do video and phone calls.  It is completely up to you.
---
What to expect
We are available for appointments to discuss your  mental health related health needs, as well as your self care goals.  We can provide the following at your appointments:
Licensed Counseling Therapy / Mental Health Care
Stress Management Support
Health Behavior Change
Psycho Education
Goal setting and evaluation
---
To Get Started
Ready to schedule?  We have several options that can be found here.